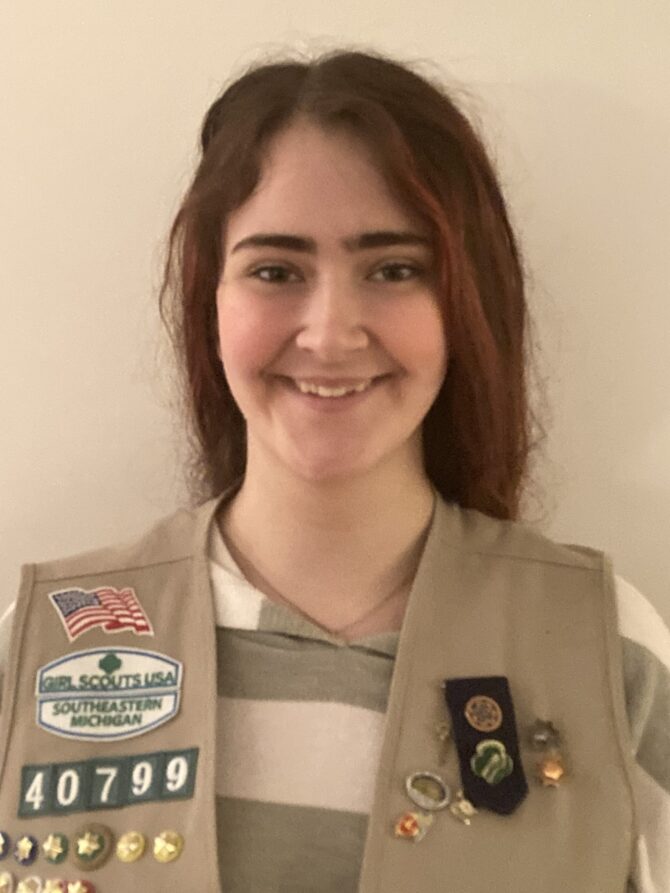 2022 Young Woman of Distinction: Katina Proen
Girl Scouts of Southeastern Michigan honors Katina Proen with the most prestigious award in the world for girls: the Girl Scout Gold Award. Katina, of Troy, is among 14 young women who have taken the initiative to bettering their communities through sustainable community change projects. The time and commitment they've dedicated towards these projects prove they're true leaders and exceptional examples for all girls to look up to.
The Gold Award is Girl Scout's highest honor and is presented to Girl Scouts who address a community issue or problem they are passionate about. They're required to spend at least 80 hours investigating the problem, creating a plan and implementing it.
For her Gold Award project, Katina completed a very personal project. She saw the need for teachers to learn about and understand Non-Verbal Learning Disorder (NVLD). This is a very complex and misunderstood learning disability, so to combat any misinformation, Katina created a PowerPoint video presentation so that educators could gain greater insight to the disorder. The presentation can be found on YouTube, NVLD Facebook, the Troy school district teacher website and professional sites. Through her presentations, more teachers can now quickly access information concerning NVLD, and apply what they've learned in the classroom.
"With so many struggles with my project during the pandemic, I learned that sometimes you're forced to change the way in which your goals are achieved."