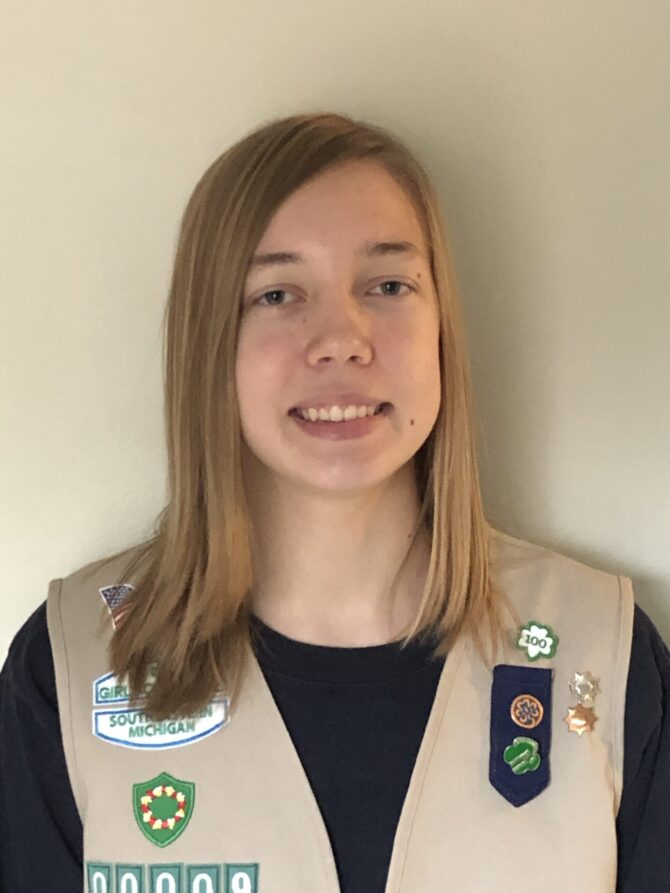 Gold Award Girl Scout Emily Forbes
Girl Scouts of Southeastern Michigan honors Emily Forbes with the most prestigious award in the world for girls: the Girl Scout Gold Award. Emily, of Grosse Pointe Park, is among 14 young women who have taken the initiative to bettering their communities through sustainable community change projects. The time and commitment they've dedicated towards these projects prove they're true leaders and exceptional examples for all girls to look up to.
The Gold Award is Girl Scout's highest honor and is presented to Girl Scouts who address a community issue or problem they are passionate about. They're required to spend at least 80 hours investigating the problem, creating a plan and implementing it.
For her Gold Award project, Emily took action, educated the community about Jens Jensen's Trail Garden Room Two and taught people about the importance of the bee and butterfly population as it relates to the global food supply chain. In fact, 75% of all global crops depend on pollination for production—a key fact and basis for her project. The Jens Jensen's Trail Garden Room Two started out with overgrown weeds and plants but Emily worked together with her team to dig out all the overgrowth. They also added new wildflowers that would attract bees and butterflies. Furthermore, she educated the community by creating a brochure that visitors of the Estate could take and learn about the prairie landscape style of Jens Jensen.
"I've overcome challenges and become patient, organized and a better leader because of the Gold Award."