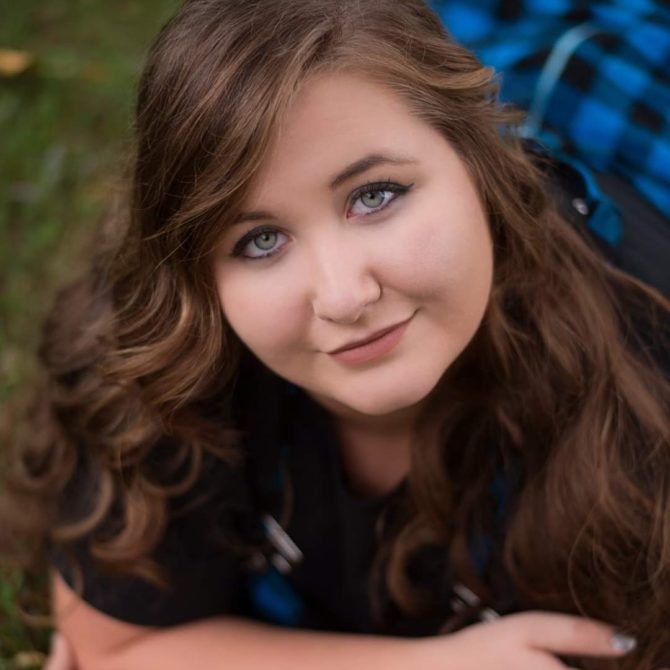 Gold Award Girl Scout Jessica Aalbertsberg
Girl Scouts of Southeastern Michigan honors Jessica Aalbertsberg with the most prestigious award in the world for girls: the Girl Scout Gold Award. Jessica, of Metamora, is among 19 young women who have taken the initiative to bettering their communities through sustainable community change projects. The time and commitment they've dedicated towards these projects prove they're true leaders and exceptional examples for all girls to look up to.
The Gold Award is Girl Scout's highest honor and is presented to Girl Scouts who address a community issue or problem they are passionate about. They're required to spend a minimum of 80 hours investigating the problem, creating a plan, and implementing it.
Jessica has a passion for knitting and crocheting, and noticed a lack of interest in younger generations. For her Gold Award, she started a club, educating Lapeer High School students with basic knitting and crocheting skills to make sure knitting and crocheting did not become a lost art. The first half of the school year, she focused on crocheting, and the second half she focused on knitting. At the end of the year, the club had enough scarves to donate to two places: Angel's Closet at Lapeer High School and Goodrich United Methodist Church. Angel's Closet offers students everything from from food, to everyday clothing, to sanitary products. It's a place at the school where students can come and take whatever they need, anonymously. Goodrich United Methodist Church is involved in several outreach programs, and serves as the middle man between Aalbertsberg's club non-profit organizations like Family Promise.
"I know it sounds cliche, but I was able to turn my passion into something positive for the community. Anyone can make a difference. It starts with educating yourself and others, and caring about the bigger picture."