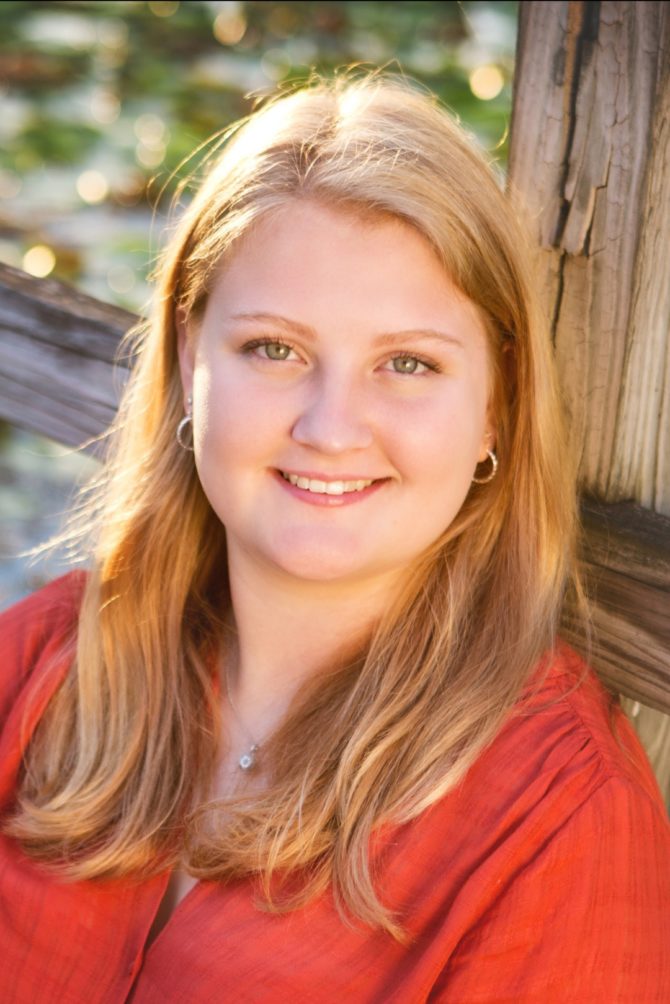 Gold Award Girl Scout Jessica Grunwald
Girl Scouts of Southeastern Michigan honors Jessica Grunwald with the most prestigious award in the world for girls: the Girl Scout Gold Award. Jessica, of Allen Park, is among 19 young women who have taken the initiative to bettering their communities through sustainable community change projects. The time and commitment they've dedicated towards these projects prove they're true leaders and exceptional examples for all girls to look up to.
The Gold Award is Girl Scout's highest honor and is presented to Girl Scouts who address a community issue or problem they are passionate about. They're required to spend a minimum of 80 hours investigating the problem, creating a plan, and implementing it.
For her Gold Award, Jessica chose to address the lack of STEM influence in schools. Alongside her team, she helped to start a new FIRST Lego League robotics team out of Lindemann Elementary, introduced middle school students to high school programming classes, and directed a field trip to Lawrence Tech to introduce high school students to their potential in STEM after high school. In the end, she passed out flyers to neighboring communities to spread the change. The result is a spark of interest around STEM and the potential for a middle school robotics team.
"The most important thing I learned from my Gold Award is that you don't need money to make a difference. All you need is passion, determination, and self-advocacy. If you care strongly enough about something, stop dreaming for a change and start becoming the change."
Jessica is graduating from Allen Park High School and is a member of Troop 75231