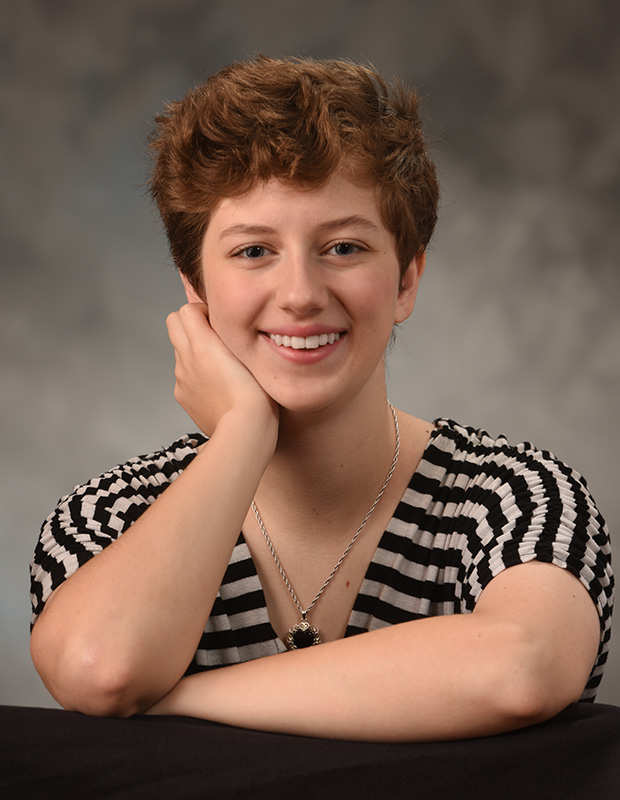 Gold Award Girl Scout McCayla Wallace
McCayla Wallace, a resident of Flushing, is among 25 Girl Scouts honored by Girl Scouts of Southeastern Michigan with the Gold Award. Gold Award Girl Scouts are change agents who show leadership and citizenship skills that help them stand out among their peers by making a sustainable impact in their communities.
The Gold Award is Girl Scouts' highest honor and is presented to Girl Scouts who dedicate a minimum of 80 hours to addressing a community issue or problem through a sustainable community change project.
Wallace recognized the sparse number of women entering STEM-related careers and decided to create a program that exposes youth to STEM activities. She developed Girls' STEM Night, which focuses on inspiring and educating upper elementary school girls to pursue hobbies and careers in STEM. With the help of Flushing's Science National Honor Society, girls from Flushing Elementary and Saginaw's Atkins Elementary learned "Why Are Sunsets Orange and the Daytime Sky Blue" among other exciting, age-appropriate STEM-inspired activities. More than 150 girls attended Wallace's events and received commitments from several church and community organization leaders to continue using her activities in their own events.
"In order for women to pursue STEM careers, young girls need to know it's okay to be interested in STEM," the Flushing High graduate says.
"Being a Girl Scout and completing my Gold Award project has helped me realize my potential in anything I want to accomplish as well!"
According to a study on the impact of the Gold Award, by the Girl Scout Research Institute, Gold Award Girl Scouts display more positive life outcomes than non–Girl Scout alums including having a positive sense of self and greater life satisfaction, leadership, community service, and civic engagement. Some universities and colleges offer scholarships unique to Gold Award Girl Scouts, and girls who enlist in the U.S. Armed Forces may receive advanced rank in recognition of their achievement.
"Earning the Girl Scout Gold Award is truly a remarkable achievement, and these young women exemplify leadership in all its forms," said Denise Dalrymple, chief executive officer of GSSEM. "They saw a need in their communities and took action. Their extraordinary dedication, perseverance, and leadership are making the world a better place."