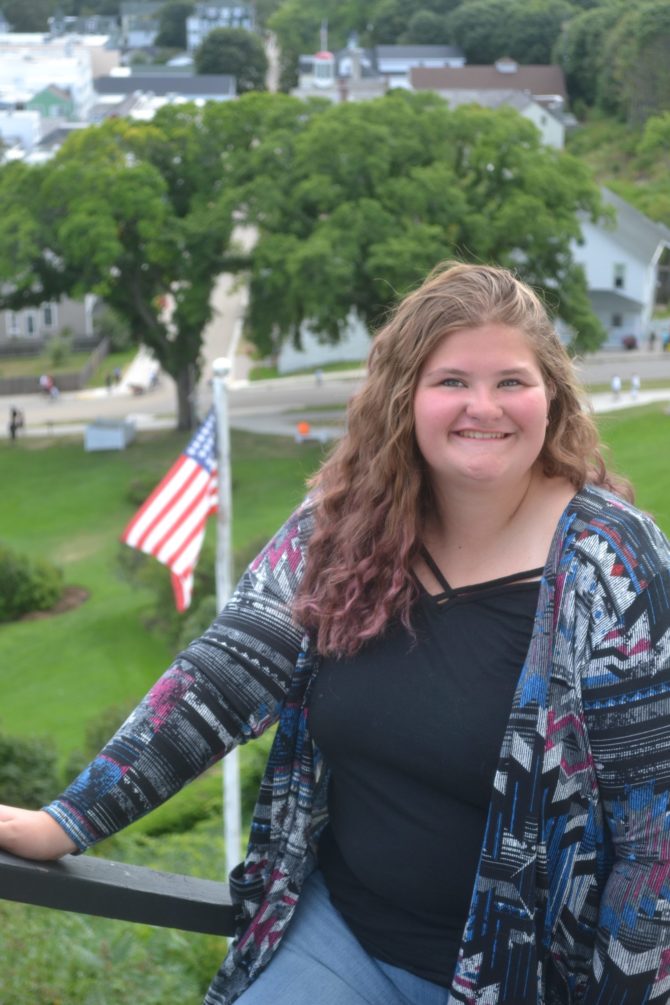 Gold Award Girl Scout Megan Staley
Girl Scouts of Southeastern Michigan honors Megan Staley with the most prestigious award in the world for girls: the Girl Scout Gold Award. Megan, of Almont, is among 19 young women who have taken the initiative to bettering their communities through sustainable community change projects. The time and commitment they've dedicated towards these projects prove they're true leaders and exceptional examples for all girls to look up to.
The Gold Award is Girl Scout's highest honor and is presented to Girl Scouts who address a community issue or problem they are passionate about. They're required to spend a minimum of 80 hours investigating the problem, creating a plan, and implementing it.
For her Gold Award project, Megan took action to provide Almont Middle School students with continued STEM education with the FIRST programs. Noticing the major gap between 4th grade and 9th grade, she took it upon herself to bring the robotics community to Almont Middle School. With the assistance of her high school robotics team members, Team 16132, the "Almont Robo Raiders" were formed. Many community members stepped up to be coaches, mentors, and sponsors for the team's success. Megan worked tirelessly to direct her team, provide structure, and support for her 12+ member team.
"I discovered a love of helping people through complicated issues, and the ability to persevere through my own. With passion and determination, I can do anything I put my mind to."
Megan is graduating from Almont High School and is a member of Troop 13353.