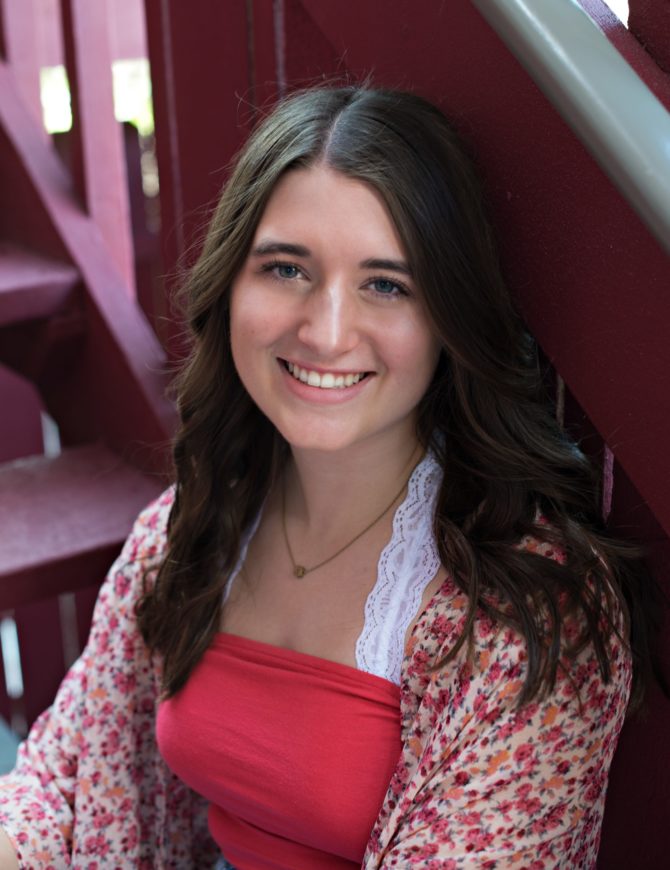 Gold Award Girl Scout Nicole Hanshaw
Girl Scouts of Southeastern Michigan honors Nicole Hanshaw with the most prestigious award in the world for girls: the Girl Scout Gold Award. Nicole, of South Lyon, is among 19 young women who have taken the initiative to bettering their communities through sustainable community change projects. The time and commitment they've dedicated towards these projects prove they're true leaders and exceptional examples for all girls to look up to.
The Gold Award is Girl Scout's highest honor and is presented to Girl Scouts who address a community issue or problem they are passionate about. They're required to spend a minimum of 80 hours investigating the problem, creating a plan, and implementing it.
Nicole taught a summer sewing class at her high school to students with disabilities. She chose to do this project because she noticed how students with disabilities at her school were often treated different. She wanted all the students at her school, no matter their ability, to feel like they belong. With this goal in mind, Nicole taught them how to sew by having each student construct an apron. She also taught another class to the Special Olympics of South Lyon, which her younger sister, Amanda, is involved in. Different organizations like Livonia Public Schools and the Special Olympics of South Lyon have reached out to Nicole for permission to adopt her program to teach on their own in the future.
"I think everyone should understand that even if someone has a disability, they are just as capable as anyone else. Doing this project taught me that."
Nicole will graduate from South Lyon High School as a member of Troop 20293.