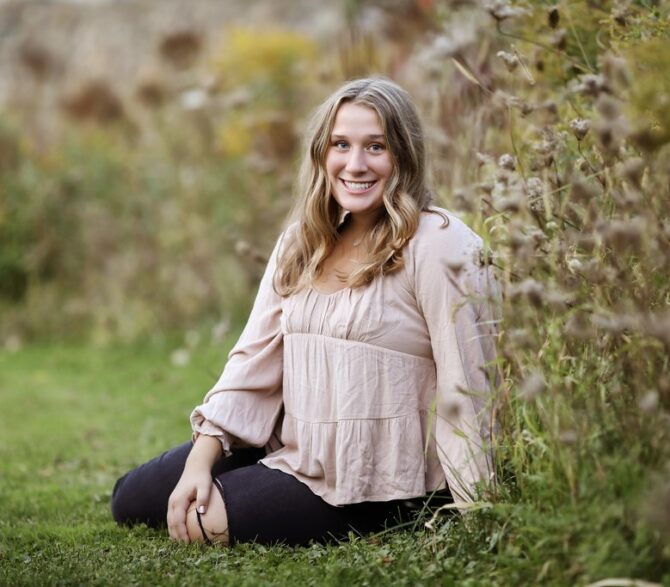 Gold Award Girl Scout Sofia Buatti
Girl Scouts of Southeastern Michigan honors Sofia Buatti with the most prestigious award in the world for girls: the Girl Scout Gold Award. Sofia, of Farmington Hills, is among 14 young women who have taken the initiative to bettering their communities through sustainable community change projects. The time and commitment they've dedicated towards these projects prove they're true leaders and exceptional examples for all girls to look up to.
The Gold Award is Girl Scout's highest honor and is presented to Girl Scouts who address a community issue or problem they are passionate about. They're required to spend at least 80 hours investigating the problem, creating a plan and implementing it.
For her Gold Award project, Sofia took action by addressing the issue of educational literacy within her community. With the effects of COVID-19, Sofia felt as if educational resources weren't readily available to its community. Seeing that, Sofia constructed five local book boxes that would be filled with books 24/7, ready for the public's use. On top of that, Sofia wanted to make a personal interactive element to her Gold Award. So, she created a reading seminar where participants would gather for a fun day of learning about the importance of reading. For the seminar, Sofia was able to collaborate with the city of Farmington's local branches. Together the two worked on a fun-filled day with interactive-learning activities to better promote reading literacy. The result was a growth in knowledge and a positive impact on the community.
"I now knows what it takes to plan a big event and follow through until it is complete. Many thanks to my community. None of this would be possible without you."