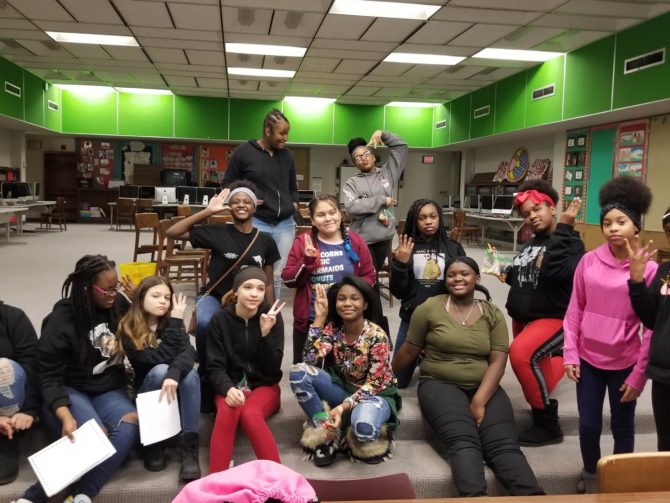 Detroit Auto Dealers Association Fund Contributes $30,000 to GSSEM
GSSEM appreciates the generous $30,000 grant received from the Detroit Auto Dealers Association Charitable Foundation Fund of the Community Foundation for Southeast Michigan.
This 2019 contribution is helping GSSEM serve girls living in Detroit, the Downriver area, and Pontiac to learn about STEM, outdoor education, entrepreneurship, and life skills. A key focus is to expand leadership programming for middle school-aged girls in these communities.
"The Detroit Auto Dealers Association's support enables GSSEM to provide girls with life-changing skills during a difficult year for many families," said Marc Berke, Chief Development Officer at GSSEM. "This grant is helping girls to increase their self-confidence, develop the courage to take positive risks, and develop character that will serve them throughout their lives. We thank the Detroit Auto Dealers Association for the impact they're providing to girls in our community."
The Community Foundation for Southeast Michigan is a full-service philanthropic organization leading the way to positive change in our region. As a permanent community endowment built by gifts from thousands of individuals and organizations, the Foundation supports a wide variety of activities benefiting education, arts and culture, health, human services, community development, and civic affairs. Since its inception, the Foundation has distributed more than $1.1 billion through more than 74,000 grants to nonprofit organizations throughout Wayne, Oakland, Macomb, Monroe, Washtenaw, St Clair, and Livingston counties.
For more information, please visit cfsem.org.
To support the Girl Scouts of Southeastern Michigan, go to gssem.org.