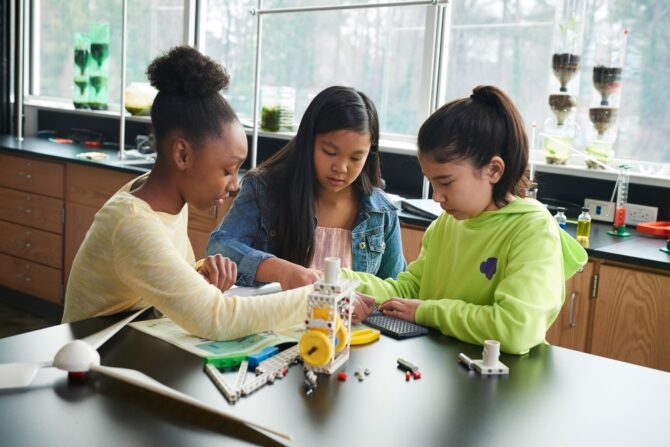 GM Contributes $75,000 to GSSEM in Support of STEM Program Opportunities
This month, GSSEM accepted a generous $75,000 grant from GM to help the organization dig deeper into STEM research and hands-on activities for girls.
The 2022 contribution will support key preliminary work, including research data surrounding the physical location of local Girl Scouts and what kind of STEM education they're receiving at their schools. The research will also include the creation of standardize program outcomes and measurements. To get girls real, hands-on experience in STEM, they'll get the opportunity to participate in an app coding class for up to 20 girls, who will then design and create a GSSEM STEM app to be used for experiences, badges, feedback surveys, etc.
"This contribution from GM helps to further GSSEM's goal of getting more girls actively involved in a traditionally male-dominated field," said Sally Freels, Chief Development Officer at GSSEM. "In our diverse set of STEM programs, girls develop leadership abilities and technical skills that not only spark an invested interest in science and technology, but also set them up for future success. We couldn't be more grateful for the support."
A huge thanks to GSSEM Board Chair, Telva McGruder, GM's Chief Diversity, Equity and Inclusion Officer for facilitating this grant opportunity.
To learn more about the Girl Scout program, visit www.gssem.org.