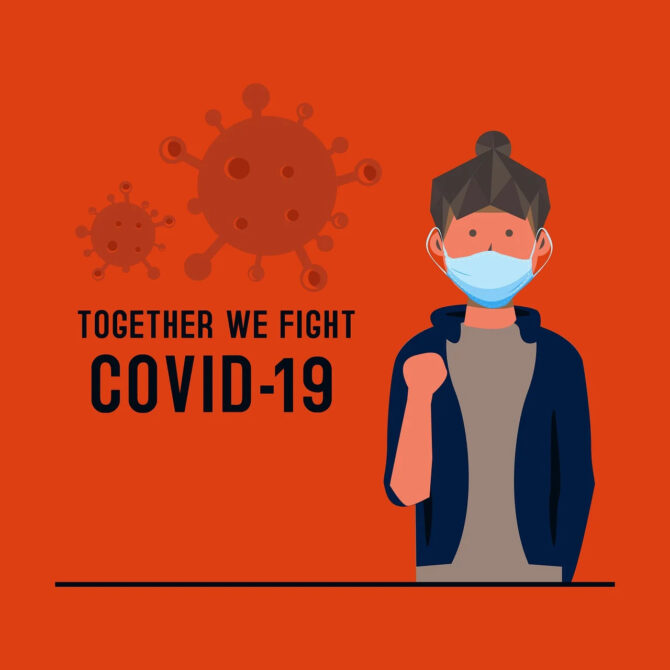 Meet Some of GSSEM's Essential Workers!
As we enter the 2020 holiday season, we'd like to express our endless gratitude to some essential workers, who are GSSEM volunteers, on the frontlines of the fight against COVID-19.
The following are testimonials from our local essential workers:
I'm writing to share a beautiful story about Junior Troop 76363 in Birmingham.

My Junior, Megan, and I have been separated since March 14, 2020, due to the COVID-19 pandemic and my work as a frontline nurse practitioner. I want to keep my family safe.

Vanessa, one of my troop mothers, rallied the troop to surprise me with supportive and inspirational texts, greetings, and special meals—to do something special for me during this difficult time away from the ones I love.

I'm beyond touched by my Girl Scout sisters and Junior troop. It's one of the kindest things anyone has ever done for me. I wanted to share how Girl Scouts is raising awesome girls, demonstrating positive and caring values, and building character. My Juniors make the world a better place and live the Girl Scout Law. Girl Scouts is for families!

Karen G, Nurse Practitioner
The pandemic has made it anxiety-provoking to work with the general public, but we healthcare workers deeply care for our patients. At the same time, we also want to protect ourselves and our families.

I had two jobs when the pandemic began, one of which I'd started only weeks prior to the first US case of COVID-19. I decided to move to a different hospital and department, which was a difficult choice to make, but setting boundaries in any relationship—work, personal or otherwise—is a healthy and important life skill. I've always told my Girl Scout not to be afraid to speak up for herself, stick to her convictions, and start over if something doesn't feel right or safe. She doesn't have to do what everyone else is doing for the sake of doing it.

Ever since the pandemic reached the US, the general public has been overwhelmingly grateful. It almost feels awkward to be thanked so much because I'm simply doing the same job I've always done for the past 21 years. However, I understand and appreciate that people are letting me know I'm valued, especially during this difficult time. I've even received free lunches at work, which is a very nice gesture.

I think it's empowering for young girls to see women on the frontlines of this pandemic. It shows them that they can stand up and take action when there's a crisis. Not only that, it proves that women can help others and support their families at the same time.

The one thing I'd encourage the public to do is listen to what health officials suggest to stay safe. We wear masks while you're in surgery to keep you safe from our germs; now it's time for you to do the same. Please help us help you.

Katie K, Registered Nurse
The pandemic has changed some aspects of my career. Whenever I enter the hospital, I have to show my ID, use hand sanitizer, receive a mask for the day, and have my temperature checked. If I'm participating in a birth, I have to wear a lot of protective gear, which makes connecting with patients and communicating with staff more difficult. Initially, these were difficult adjustments, but now it's my new normal. Ultimately, COVID-19 hasn't changed the essence and art of nursing, which is about connecting with patients and helping them heal.

I'm passionate about breastfeeding and am humbled to educate and empower women to help them meet their breastfeeding goals. I also feel blessed that I'm able to be with families during the birth of their new babies.

During the pandemic, patients and families have expressed overwhelming gratitude for being on the frontlines. I've been given care packages, homemade thank-you cards, baked goods—and my neighbors placed signs in their windows to show their support. My troop's co-leader even nominated me as one of the Everyday Michigan Heroes, and someone placed a sign on my lawn that says, "A hero lives here. Thank you!"

Heather C, Nurse
To all essential workers who are putting their own well-being at risk in this crisis: We're forever grateful. Thank you for helping us forge ahead as we work through this pandemic.