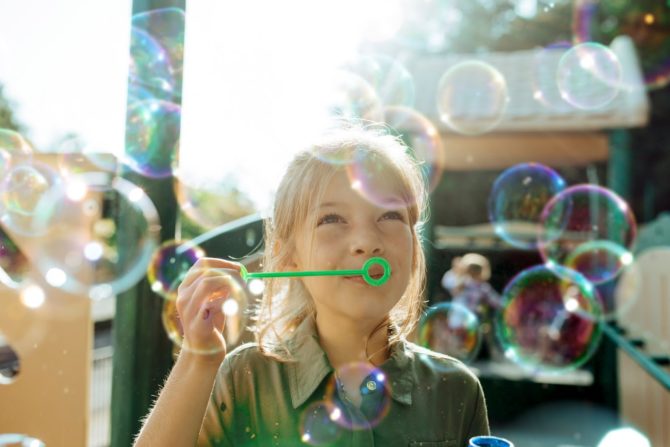 Visit the blog each week to explore activities you can do in your own backyard! This is week 7 of GO! At Home.
Learn!
Michigan is called the Great Lakes State for a good reason. We are surrounded by fresh water! Water is a valuable resource and scarce in many parts of the world. Many people study water because it is vital to all life. Scientists who study water are called hydrologists. Hydrology is the scientific study of the movement, distribution and management of water on Earth and other planets, including the water cycle, water resources and environmental watershed sustainability. Check this website out to learn more about water through virtual games and hands-on activities you can try at home.
Be Creative!
Pour Painting Flower Pots
What you'll need: 
Terracotta pots
Masking tape
An old cooling rack
Cardboard/Tarp/Plastic Table Cloth (to catch run-off)
Acrylic paint
This painting technique really is loads of fun and so simple too!
Begin by covering up the hole in the terracotta pots with masking tape, (we put the tape inside the pots).
Place the pots upside down onto an old cooling rack
Take one color paint at a time and simply start pouring paint onto the pots, there is no right or wrong here. Keep building up the colors until you are happy with your design.
Once you are happy with your pots, leave them to dry upside down to keep your pattern. Depending on the amount of paint you have used this might day several days!
Watch this girlscout show you how!
Be Active!
It's time to experiment…with bubbles! While the bubble wand that comes with premade bubbles works, what else do you think you could use to make bubbles? You can use just about anything to make a bubble wand, but start with these ideas and experiment later. What else do you think you could use to blow bubbles? Share a photo or video and tag us!
Plastic cup:
Punch a hole in the bottom to blow through.
Dip the large open end into the solution and blow.
Plastic soft drink bottles:
Cut the bottom off the bottle and dip.
Use the lid end of the bottle to blow you bubbles.
Pipe cleaners:
You can create just about any shape you like form a pipe cleaner, just make sure you keep a small section as a handle. Try with circles, stars or even triangles.
Plastic funnel:
This already has a natural shape for a bubble wand. Using the large end to dip and the small end to blow, this is a sure winner!
Drinking straws:
These should be small, but fast flowing bubbles. Why not bunch some together and see how many you can get. Dip and try!