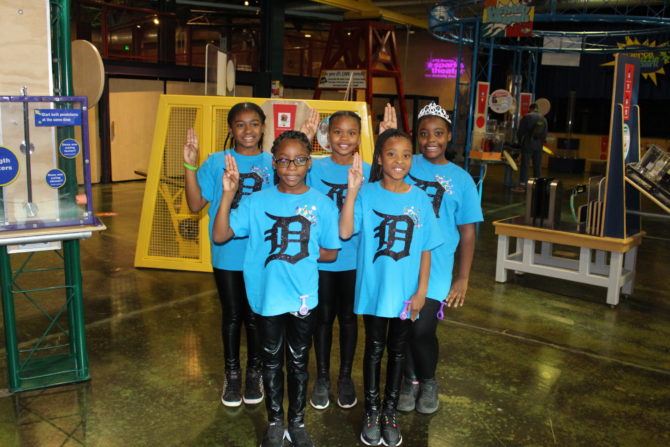 GSSEM is Reaching New Heights in STEM
The Science, Technology, Engineering, Mathematics (STEM) industry is notoriously dominated by men, but our girls are always pushing to break the stereotype. GSSEM provides girls with endless opportunities to get involved and gain hands-on experience with several different STEM programs.
One program in particular is the GSSEM LEGO Team: there's the Junior FIRST Lego League (JFLL) and the FIRST Lego League (FLL). They are available to ALL Girl Scouts— Yes. Even Daisies are out here building robots.
FLL is a robotics competition for kids in 4th-6th grade. It is comprised of two parts: the Robot Game and the Innovation Project. The theme for this year's competition was City Shaper. The robotics portion requires teams to build and program their LEGO Robot to complete given "Missions." The Innovation Project challenge is to identify a problem with a building or community space, design a solution, share it with others, and refine it.
This year, two GEI teams represented GSSEM at the FLL Qualifying Tournament at the Michigan Science Center: the Galactic Golden Girls and the Divas Developing Detroit.
Each team had three to four robot game rounds and separate judging sessions as follows:
Robot Design: Why they built their robot the way they did, including any special features.
Core Values: A specific teamwork challenge to complete over 3-5 minutes.
Innovation Project: Present their Innovation Project to a panel of judges.
Robot Game: Use the autonomous robots they designed to complete certain tasks on a game board.
The Galactic Golden Girl Architects chose to focus on advocating for vacant lots in their neighborhoods to be turned into public-use spaces and parks for their Innovation Project. They even invited Councilwoman Raquel Casteñeda-Lopez to visit and discuss with the girls what they could do to improve their community. Both teams toured the city on two field trips to really get an idea of how much time and effort their projects would take. They visited El Moore Gardens, the Detroit Historical Museum, the Detroit Collaborative Design Center, the Fisher building, rode the People Mover to explore how cities change over time to suit the residents, and what community partners have done to enact change in their neighborhoods.
This year, the Divas Developing Detroit made it to the State Championships, where they placed, but were not chosen to move forward in the competition. Both teams worked hard and will be back next season!
Stay tuned to see what's next for our girls!
If you are interested in starting a Junior FIRST LEGO League (JFLL) team (grades K-3) or a FIRST LEGO League (FLL) team (grades 4-5) please visit gssem.org/FIRST or contact Chris Nichols at cnichols@gssem.org