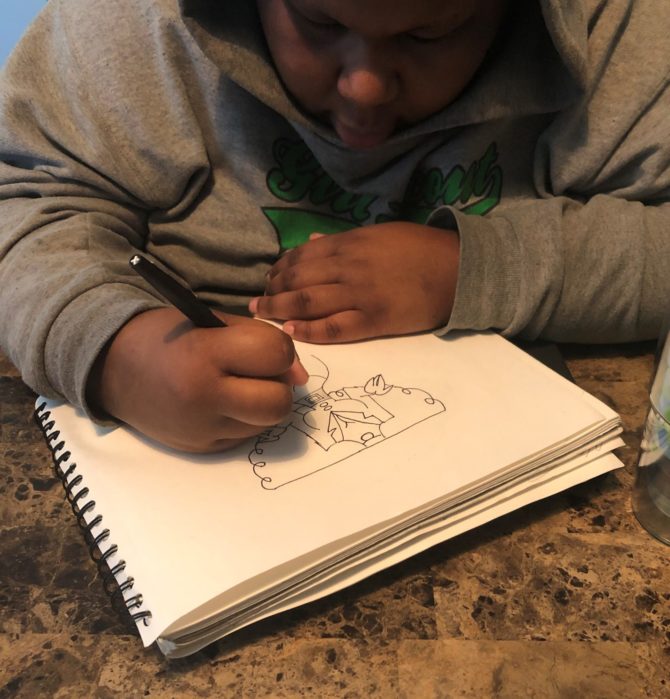 #QuarantineDiaries: Drawing with Lena
Lena couldn't have ever imagined a life in quarantine in a million years! Who knew this would happen in her lifetime or ever happen—period?! She says this has all been a hard pill to swallow, but she's learning to adjust and keep a positive attitude. Read as she shares her story below.
To keep a positive mindset and upbeat spirit, I've been drawing. Drawing helps me process all of my emotions and pour them on paper. It's helped me tremendously to stay sane when I feel overwhelmed with what I hear on the news, as well as Google Classroom—my new "school."
I escape with my ink pens and blank canvas and just begin to draw.
Now that I know I'm officially not going back to school this year, I really find myself drawing all the time! Before the coronavirus outbreak, I attended Living Arts—The Spot: Teen Visual Art Open Studio; it's a great program in southwest Detroit. Now that we're required to stay home, my art teacher holds classes on Zoom. I'm still able to learn from her and show her my masterpieces!
So it seems the coronavirus took away a lot of fun experiences, but I'm staying strong and working hard on my classwork AND artwork. I keep my sketchbook nearby, and I pray every day that life will get back better, not just for me but for the world.