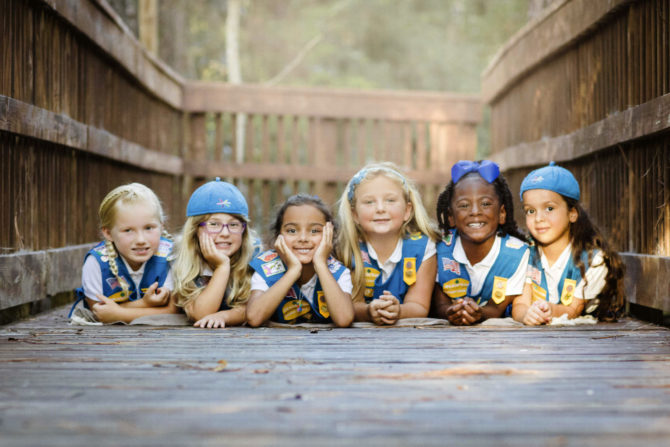 GSSEM Presents: Digital Daisies
Join our new Digital Daisies program and earn your Daisy petals! New and returning Daisies are welcome to join our GSSEM staff as we learn what the Girl Scout Law means. Girls will explore the Daisy Flower Garden and participate in an activity that connects to the lessons we learn.
At the end of this series, all participating Daisies will earn their full set of petals!
Cost: FREE
Registration deadline: July 26 (or sooner if event reaches capacity)
Please note:
GSSEM strongly recommends an adult accompanies all participating Daisies.
Daisy petals won't be provided but are available for purchase at our online shop or a GSSEM council shop when they reopen.
The Zoom meeting invitation will be emailed to attendees the day before the session.
For a complete list of Digital Daisy events, head to gssem.org/digitaldaisy!
For program questions, please contact Nafeesah Williams at nwilliams@gssem.org. For registration questions, please contact helpdesk@gssem.org.